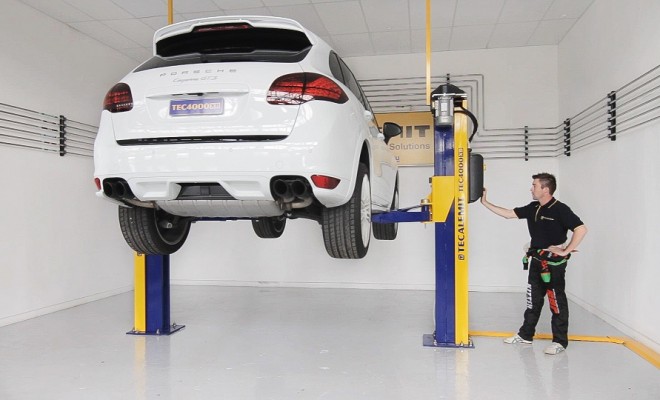 Give Your Operation A Lift!
|
For over 40 years Tecalemit have been famous for their 2 post screw hoists. They have recently released a new model, the TEC4000XB 4 Tonne 2 Post Hoist.
Not all hoists offer basic safety equipment like a lowering alarm and a proven screw design with a failsafe interlock and the protection of Australian Standards compliance. Tecalemit do.
The TEC4000XB is also easy to install and can even be fitted into workshops with limited ceiling height and it also offers variable column widths.
Other features include automatic synchronization and correction of the lift carriage and automatic lift prevention when the lift nuts are worn. These features alone make the TEC4000XB one of the safest hoists on the Australian market. The hoist is tested to AS/NZS standard 1418.9.
For further information contact Tecalemit on freecall 1800 685577 or check out the video at www.tecalemit.com.au