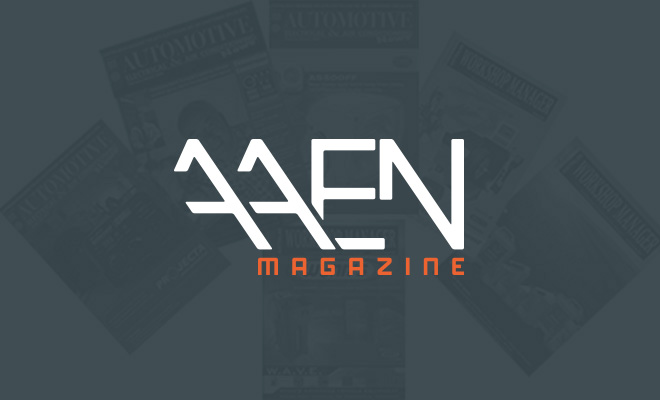 About Us…
Our company AAEN Pty Ltd (Australian Auto E News) has been producing specialist auto trade journals in Australia since 1992. Our team has over 20 years experience in the auto trade and our correspondents are highly respected.
"We have had an awesome year this year and every item we have featured in your magazine has sold well, so I can vouch that we hit our target market with your magazine."
Kind regards,
Scott Montgomery
Manager PJL DIESEL 
Subject: RE: Remote King advert
Hi Team, I hope you're well!
We have had a great response from the October Issue in the Auto Elect News, so we would like to book some future full pages with you. We will work on a different full page and then alternate the 2. Can you kindly advise the next issue/deadline for the next 3 months?
Thank you
Kindest regards
Kathleen – REMOTE KING
automotive trade news journal australia
AAEN / Australian Automotive E News
Australian Workshop Manager
Tyre Business Australia
Automotive Electrical & Air Conditioning News
AAEN eAlert Newsletter
Subscriptions >>>
In each issue of our trade auto trade journals we endeavor to reach an interesting balance of articles for our readers. For example:
Technical Articles           

australian australia mechanics news

Industry News
TAFE & Training News
Business / Management Tips
New Products
Service Trends
Overseas / Future Directions
Our trade magazines are kept for many years by our readers and not simply disposed of after reading. We ensure that in every issue the material is of much interest and valued and in fact we can even supply dedicated branded binders to enable our readers to store their back issues.
PRODUCT NEWS / SUBMISSIONS
We welcome product news and PR which we feel would be of interest to our readers. However, editorial submissions will be reproduced and/or edited at the discretion without notice of our team and can be used or reused/recycled as we see fit including supplied images.
SUBSCRIPTIONS – go to our online form at the Homepage
Subscribe Online / or other options
Yes, subscribe on-line, send a cheque (AAEN Pty Ltd) or EFT – BSB 124009 Acct 10489725 (Be sure to email us a reference/remittance admin@aaen.com.au)
Or if you prefer to print out subscription form, alternatively, CLICK HERE>
auto electrics auto electricians automotive electricians in australia 
---
Some words from AAEN supporters
My company represents many Motoring Publications with Australian Workshop Manager and the Automotive Electrical and Air Conditioning News being two of the most popular we represent. Barry Browne – Barry Browne Media Pty Ltd.
There are not many magazines that are so specifically targeted to one of a main audiences. It is definitely one of those mags that gets read at morning smoko by all staff. Wayne Blackman – Invision Sales – Philips Automotive Lighting
A lot of our best new business over the years is a direct result of using this magazine, it's obviously widely read all throughout our industry. Andrew Ziser – Jennings Parts
Your mag hits our target demographic spot on, so it represents good value to us. Tim Grimes National Sales Manager – CoolDrive / Melbourne Auto AIr
Whenever I ask a Service or Workshop Manager which trade publication they read the most, 90% say AWM. It's easily the most respected publication in our industry. Richard Phillips – BG Products Australia
---
If we can be of service to you, please contact our office.
tyre dealers dealer news industry tire australia trade magazine news journal