5 Tips To Sell More Tyres…
|
Nail these 5 Talking Points and Sell More Tyres
By Matt Banks
It's not always price…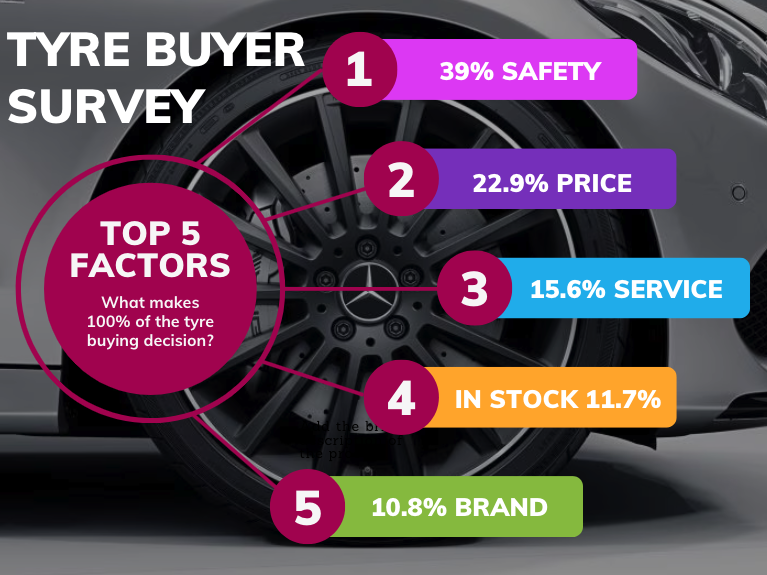 AUTO HERO surveyed 1000 tyre shoppers to find out what motivates drivers to buy tyres and how they choose which tyre retailer to fit them. They identified 5 categories that made up 100% of their purchase decision.
Based on the survey, it's no surprise that most customers simply want a quality product, good service at fair prices.
However, it's also apparent that customers require additional assistance to get them opening their wallets faster.
Click below for the whole story…