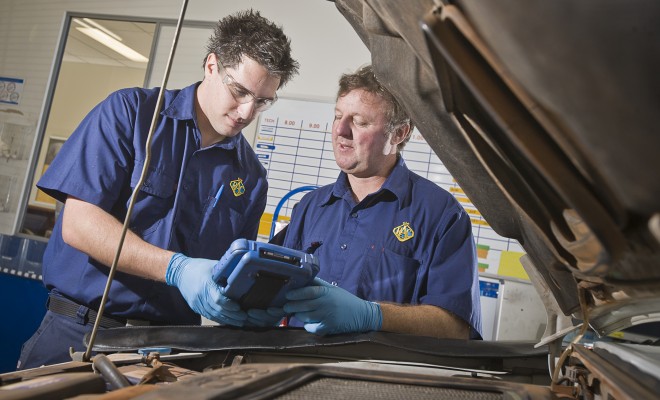 Interesting Service Survey
|
Decreasing Service Costs Improves Customer Loyalty with Dealers, J.D. Power Study Finds…
OEM's and their Dealers' efforts to keep customers coming back to their dealership for service are paying off with increased customer retention and profitability, according to the J.D. Power 2016 Australia Customer Service Index (CSI) StudySM released recently.
The study finds that 70% of customers surveyed in 2016 return for service to the same dealership from which they bought their vehicle, an increase from 60% in 2012. The increased customer loyalty is attributed in large part to efforts manufacturers have made to ease concerns around servicing and maintenance costs, which include capped price servicing, service packages and longer warranty periods.
One-third (33%) of customers say they chose their dealership for servicing because of a capped price servicing offer, an increase from 26% in 2015, while 16% of customers returned to their dealership for the service package offered, up from 8% last year. Additionally, 52% of customers say they are covered by capped price servicing, up from 47% in 2015. These automaker initiatives are helping to drive down costs incurred by their customers, as the average amount paid for service averages $296 in 2016, down from $326 in 2012.
Notably, the simple act of returning the vehicle washed and vacuumed after service can increase satisfaction by as much as 40 index points.
Now in its seventh year, the study measures overall satisfaction with the vehicle service experience at an authorised service centre by examining five factors (listed in order of importance): service quality; vehicle pick-up; service advisor; service initiation; and service facility.
The 2016 Australia Customer Service Index (CSI) Study is based on responses from 4,666 owners who purchased their new vehicle between August 2011 and September 2016 and took their vehicle for service to an authorized dealership service centre between August 2015 and September 2016. The study was fielded from August through September 2016.